Midland County Cup win for Derbyshire Boys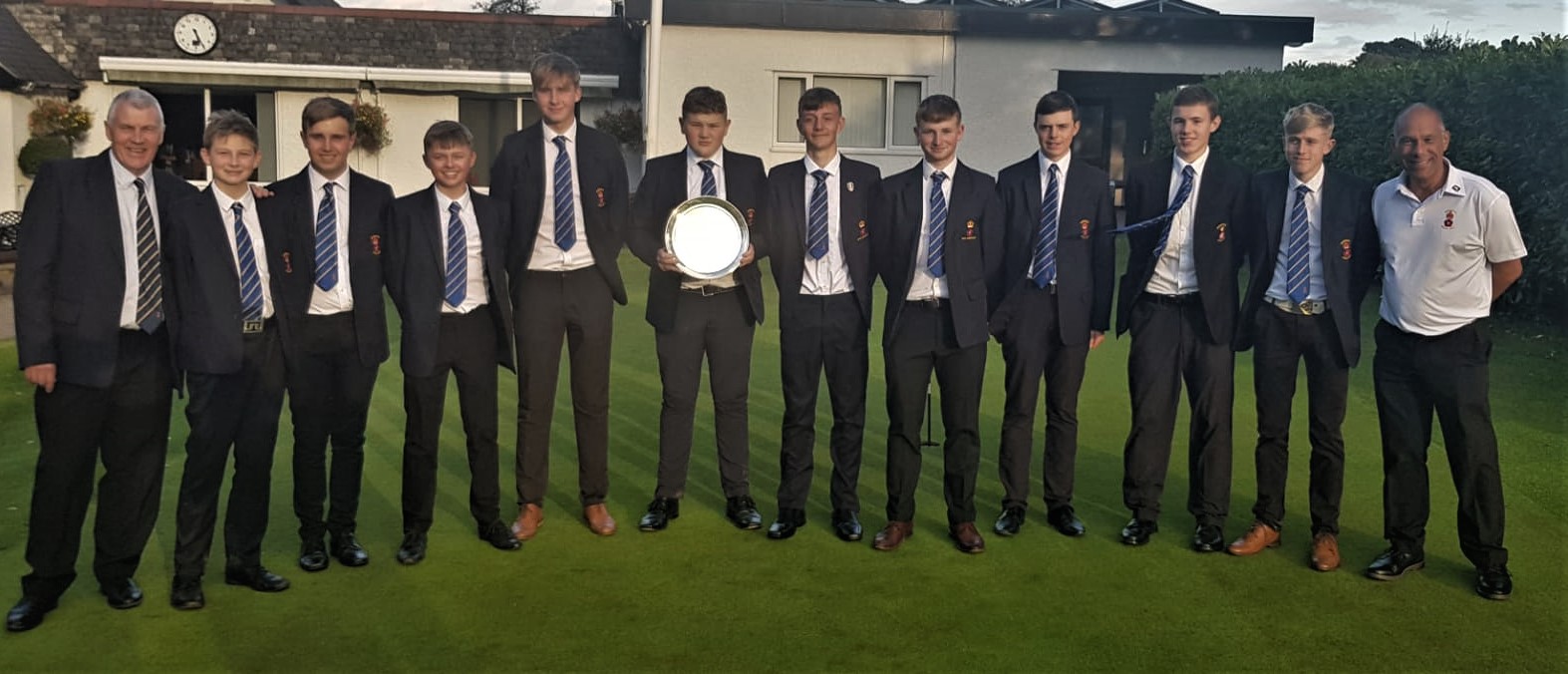 Under 18s Midland County Final - Derbyshire vs Cambridgeshire - match report
Venue: Longcliffe Golf Club, Leicestershire
Date: 6th October 2019
Midlands Champions – for the first time ever!
Longcliffe GC played host to the Under 18s for the Midland County Cup Final, a match between the respective winners of the East and West Midlands leagues. Cambridgeshire came in to the match confident after recent successes against Notts and Lincs; Derbyshire were unbeaten and fielding a strong side.
The match was in doubt until the morning due to the wet conditions, but the greenkeeping staff worked miracles and presented the course in excellent condition. Derbyshire were off to a quick start in the morning foursomes, and were soon ahead in 4 of the 5 matches. The top 3 matches concluded in our favour, but Cambs rallied well to go to lunch just one behind.
In the singles, Cambs changed their order to put out their weaker players at the top in order to build strength lower down. This tactic seemed to backfire, as Sam Potter and Daniel Heaslip, our top two players, secured easy wins, and then watched Henry Hayward perform superbly to beat Cambs top player, Owen Meeds. A narrow defeat for Ben Wain despite playing superbly, reduced the arrears, and news from the course suggested Max Hughes and Matthew Pepper were well behind. Max went on to lose on 16, but Matt, 4 behind with 6 to play was inspired. He won 13, 14, 15, halved 16 and won 17 to be square on 18. Adrenalin flowing, he hit his tee shot too far on 18 and finished in a bunker 80 yards short of the green. A superb bunker shot to 8 feet followed and 2 putts secured a memorable win. Needing one more point, news came through of a 3 and 2 win for Jack Barker-Sabido, moments before Tom Allen saw off his opponent with a brilliant birdie on 18. A further point for a rejuvenated Tom Weeks saw the lads emerge 10-5 victors and take the title for the first time on the 30th playing of the event. Max Hughes, the Derbyshire Captain, was delighted to receive the Plate in the clubhouse afterwards.
I would like to thank the club who were superb hosts and did everything possible to support the smooth running of the event. From the greenstaff (the greenkeeper rang me at 6.20am to let me know the game was on!) to the caterers we were very well looked after - Roger and Richard Barker and referee Roger were excellent and supportive throughout the day.
My thanks also go to past County Presidents, Tony Broadhurst and John Rawson and who turned out to support, to Paul Smith and his wife Michelle for their support throughout the day and, as ever, to the parents, without whom none of these experiences would be possible.
John Barker