derbyshire Girls Golf
In preparation for the new 2022 season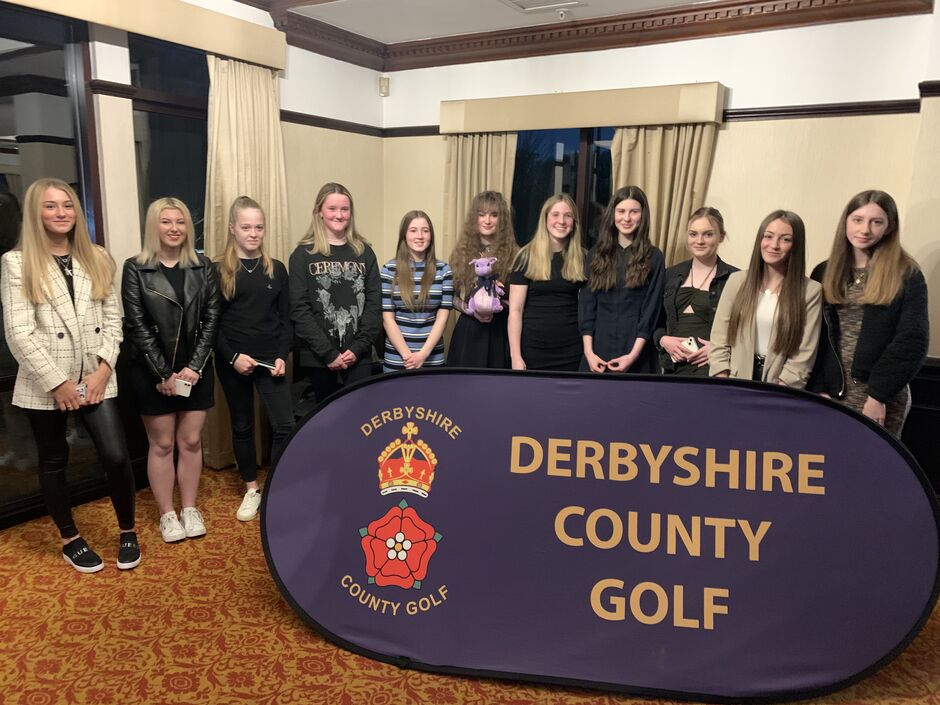 here is a snapshot of GIRLS GOLF in derbyshire..............
After very little happening in 2020, and lockdown in early 2021, the girls, along with Eleanor and I, were super excited to be back involved in competitive golf last year.
Still revelling from the successes of 2019 (when Derbyshire Girls won the Midland North Scratch League for the first time since 2001!) we were determined to retain the title. However, after some very well fought matches we finished a close second place to Nottinghamshire (despite actually beating them in our match against their team), and the Handicap League team finished in a very strong third place.
It was a delight to see the girls back together a team, improving their skills and developing their confidence in matchplay. It is a huge benefit that the county girls now have Eleanor Kelly as Team Manager. She provides tremendous support for the girls on the match days (offering a choice of healthy snacks like melons and flapjack, instead of my usual Haribo's and maoams).
I'd like to thank County Girls' Captain Ella Whaley, and Handicap Team Captain Gabby Auld, for their commitment to the squads over the past year. Both have been excellent role models for the girls! Ella has progressed onto a course at Hartpury College in Gloustershire to specialise in golf, and we look forward to having her back involved again this summer. Gabby continues to be a committed and ambitious team member, who's report writing skills certainly beat mine! Instead of detailing the individual match outcomes in this report, I suggest you access the match reports that Ella and Gabby wrote so brilliantly, which are all visible on the Derbyshire County Golf website and well worth a read. Somehow, you girls manage to win the most difficult matches, for example, on the hills of rainy Chevin while dodging thunderstorms - but lose when faced with glorious sunshine at Burton – however, most importantly, the consistency in the Derbyshire Girls squad comes from the fact that you're a resilient, fun and dedicate group who I admire.
A couple of other highlights of this year beyond the team matches, was our Solheim Cup Celebration Day which took place at Chesterfield GC on 1st September. This consisted of fancy dress, face paint, a game of grounders, a photo competition, and 9 holes of golf! A tremendous afternoon which involved a mix of squad players and beginners.
2021 also saw the national 'Girls Golf Rocks' campaign come to Derbyshire, with 4 clubs successfully running the girls' recruitment programme, introducing 38 new girls to golf. 7 clubs will get involved in the campaign this summer 2022!
With excitement building for the new season, I just want to finish by congratulating and thanking all the girls who were part of the 2021 squads.
I'm pleased to announce our 2022 Captains – Olivia Streets (Chesterfield GC) for the Scratch Team, and for the Handicap Team, Claudia Weeks (Kedleston Park GC). Congratulations to them both!
Alice Lowe - County Girls Organiser
07824 552663
Alice can be contacted via girlsorganiser@derbyshirecountygolf.co.uk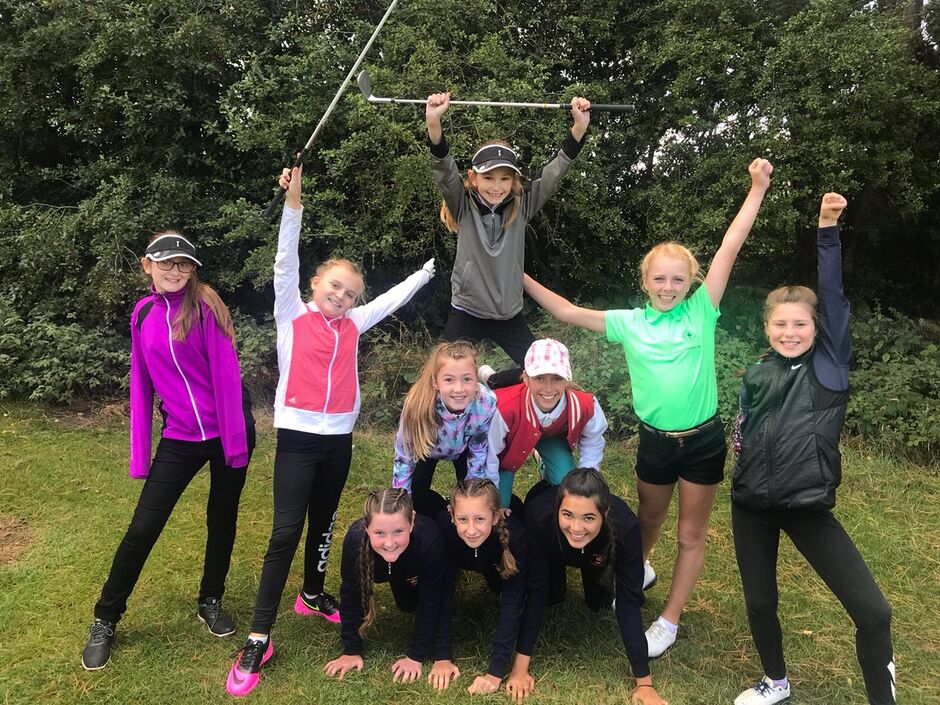 Hiya girls,
Firstly, Id like to congratulate Imi, Ella, Eva and Olivia on their win at the Derbyshire Girls Championship at Kedleston (see photos and results in the website news page). It was nice to see everybody and catch up on what everyone has been doing, even though we couldn't get too close. It was good to see how everyone had improved despite the lockdown and how people were remaining positive despite the current climate. Even though the year didn't turn out as we expected or hoped, many positives can be taken from this year, such as us keeping the scratch trophy for another year, and I'm sure for many more years after as well. Another was the fantastic fundraiser speed golf event for sports relief that took place in March that raised over £1000. I hope to be a part of similar events in the future. I am positive that, as the team continues to grow stronger, Derbyshire will be celebrating many more handicap and scratch team victories, rather than the rarity a victory was when I first joined the team. Despite the lack of golf this season, it has been a privilege to have been Captain and a member of the team in previous years, and I wish everybody the best in the future, with golf inside Derbyshire and beyond.
Thanks, Lucy.