Hannah - England's Number 1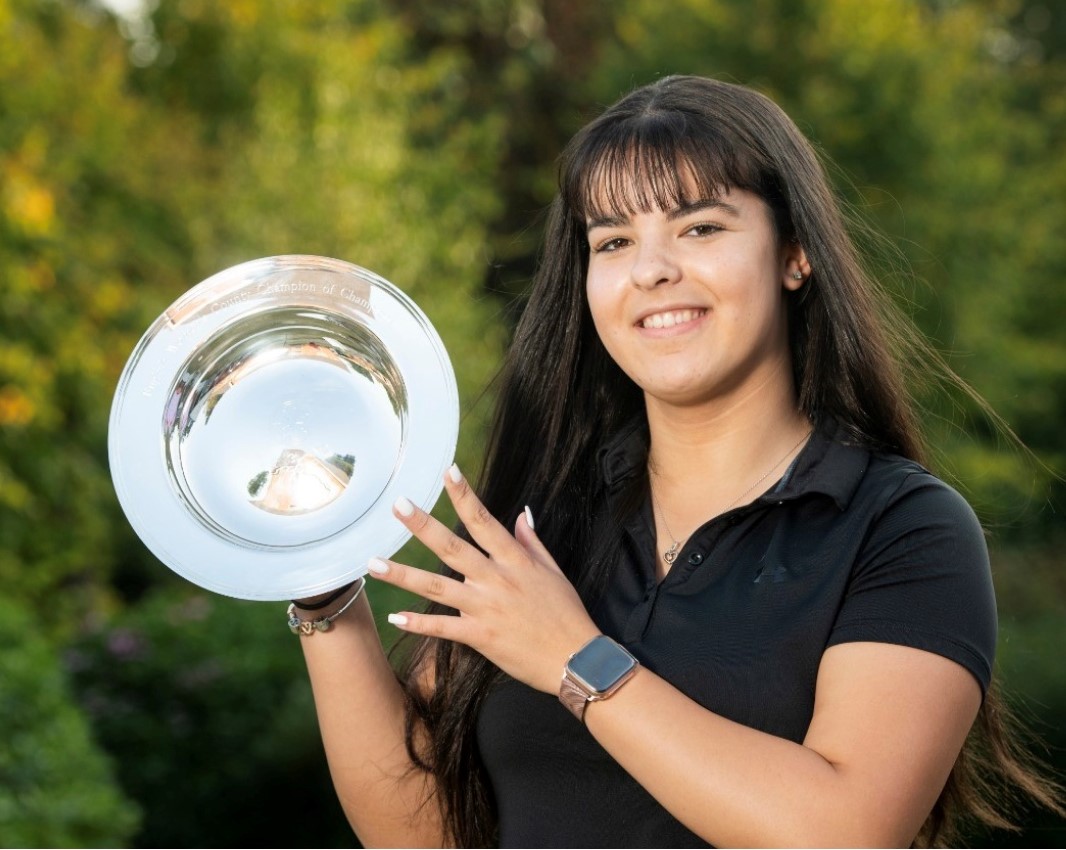 The journey began in late May when Hannah won the Derbyshire County Golf Ladies Amateur Championship at Mickleover GC. This is the only way to be able to enter the England Golf Champion of Champions event where all of the Counties send their champion. Over the weekend, Ladies, Senior Ladies and Girls battle it out for their respective titles. Hannah shot 73 in both rounds for a final total of +2. This was more than enough for a 3 shot victory over challenger Shannon O'Dwyer from County Durham.
For a report from England Golf and further information see below link.
https://www.englandgolf.org/hannah-morrison-is-the-new-womens-county-champion-of-champions/
Janet Doleman from Mickleover GC was Derbyshire's representative in the Senior Ladies Champion of Champions and she finished in a creditable 13th place.