Derbyshire Match-play Winners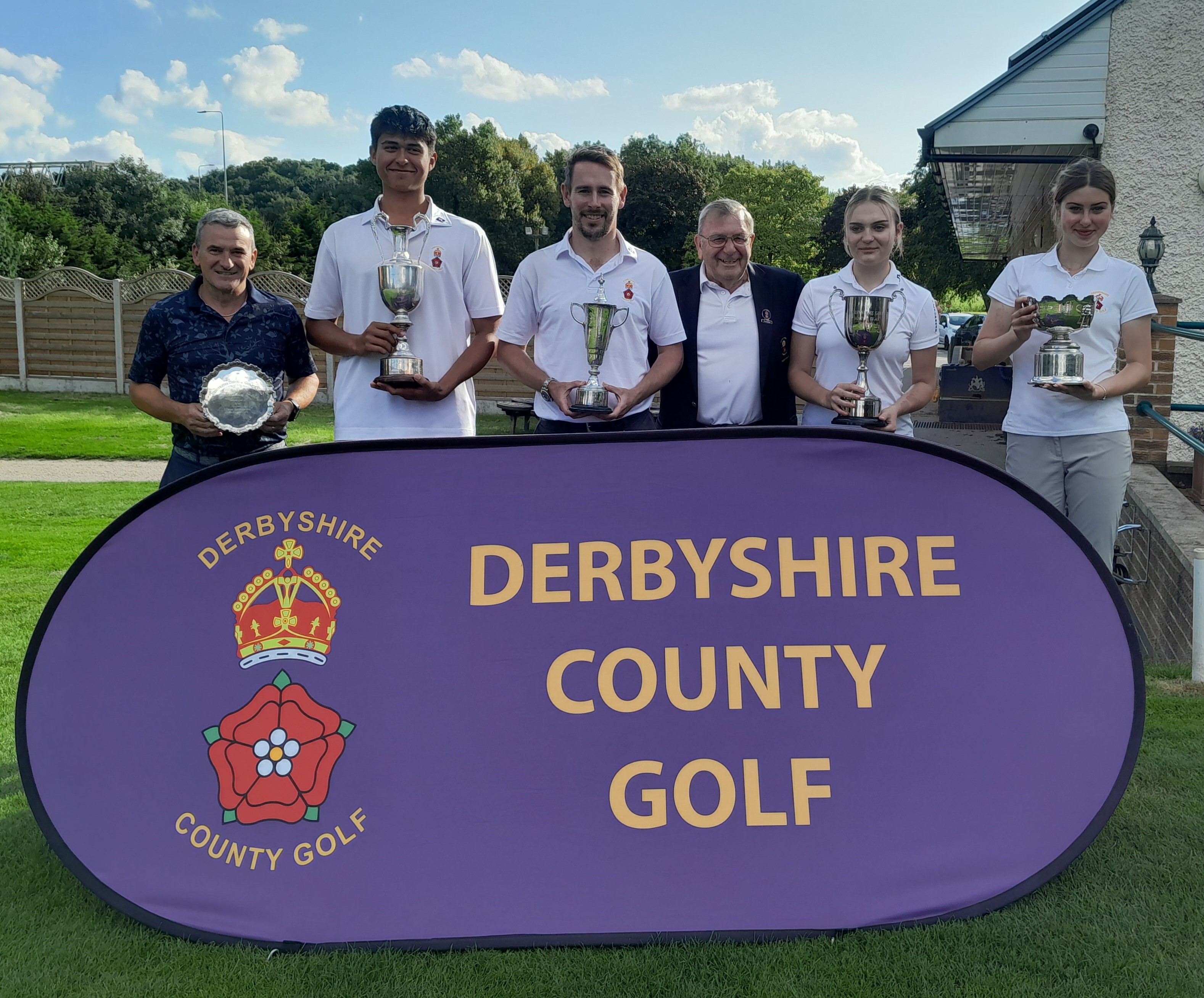 Pictured above are the Match-play Champions for 2021. From left to right, James Lambert - Boys Champion, Graham Coppen - Senior Men's Champion, Ella Whaley - Girl's Champion, Ryan Wesselingh - Men's Champion and Debbie Deakin - Ladies Champion.
All the Semi-Finals and Finals were played at Cavendish on Sunday 22nd. After the usual struggles and further play-offs, the winners were crowned. It was a day played in fine spirits, good camaraderie and lots of good golf.