2021 Bretby and Henriques Memorial Winners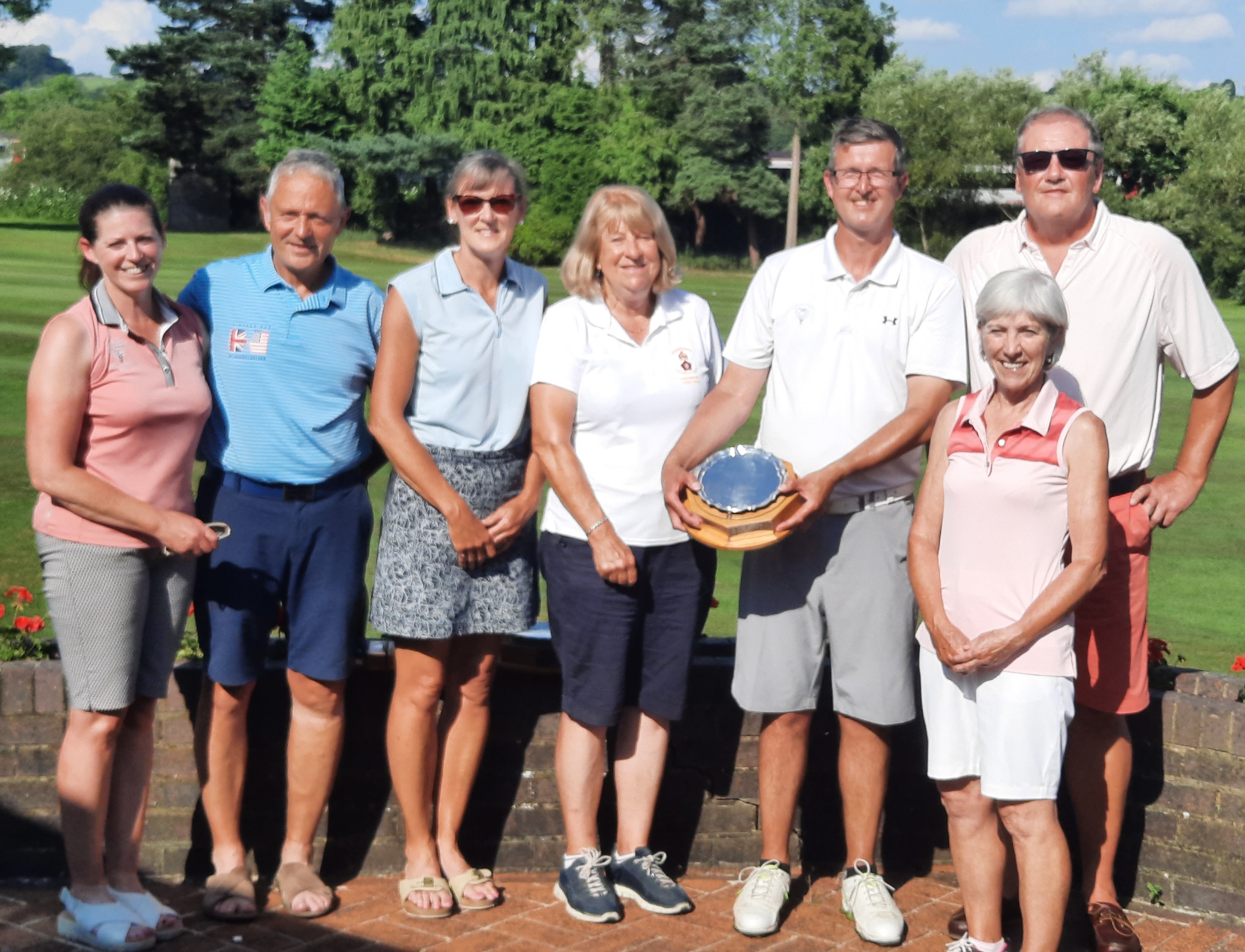 The Henriques Memorial Trophy was retained by Cavendish GC after a brief hiatus caused by Covid-19! Phil and Anna Major, Jeff Haddon and Christine Campbell, Neil Flynn and Fiona Wylie were the team (pictured above with the trophy) with 123 and runners up were Mickleover with 119. Phil and Anna also retained the individual trophy with a great score of 45 points, helped by Anna's hole in one at the 7th!!!
Meanwhile the winners of the Bretby Cup were Bakewell GC adding this cup to the Drabble they won earlier in the summer. The team comprised Nick Gilmore, Vernon Bamber, Stephen Boam, Luke Thorpe, Jordan Palmer and Robert Birds. Their score of 122 just beat the Chevin men of 119. The individual pair of Kev Shipley and Jason Curzon were the best of the day with 47 points.