U14's are runners up at the 4 Counties.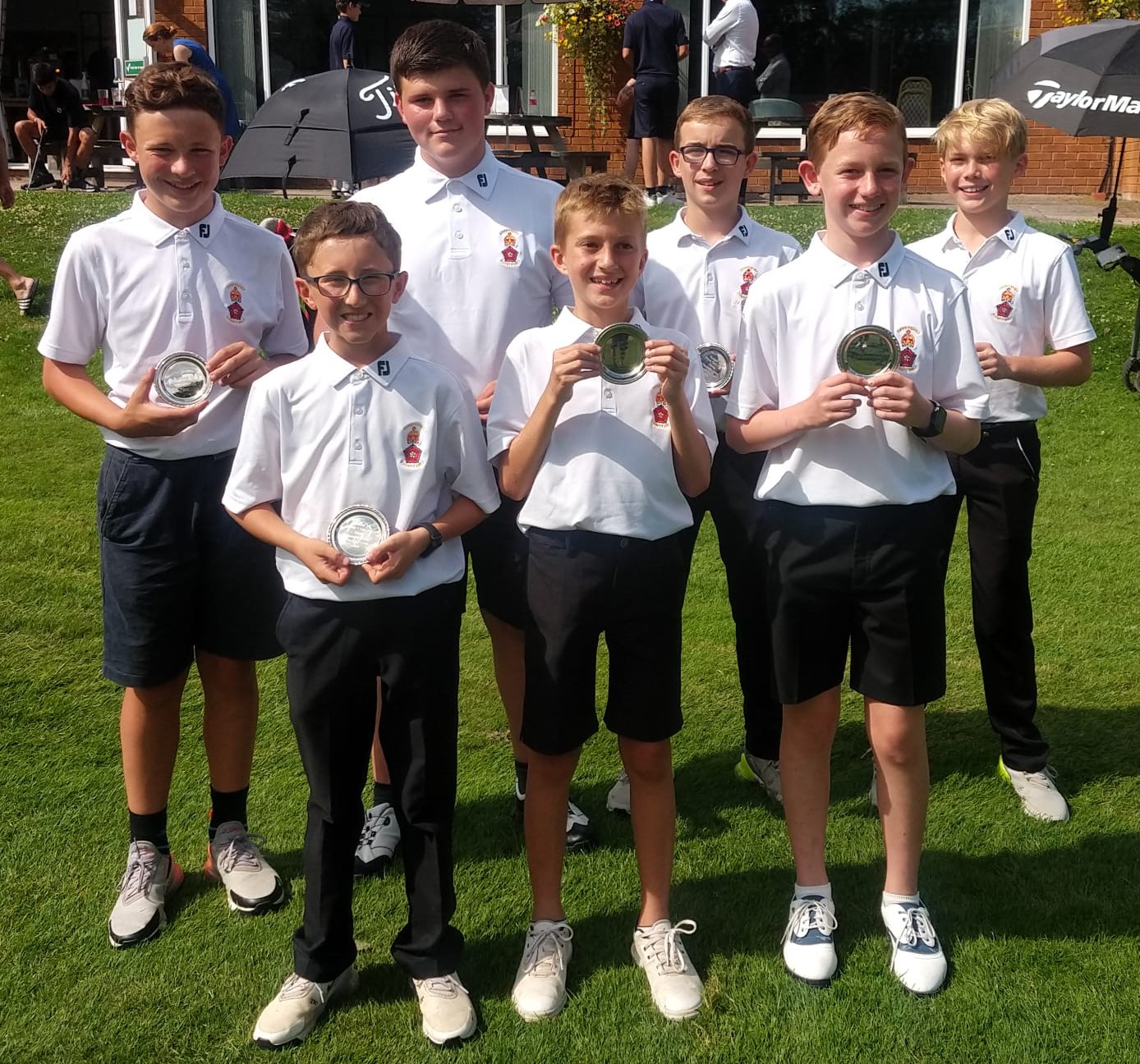 A beautiful and sunny summers day saw the U14's of Derbyshire, Nottinghamshire, Warwickshire and Staffordshire engage in battle at Alfreton GC.
In a close encounter, Derbyshire were beaten into 2nd place by Staffordshire, the final scores being
Staffordshire 216 Derbyshire 208 Warwickshire 206 Nottinghamshire 204
Pictured above are the Derbyshire Boys.
Back L-R Kian Moran, Harley Holland, Jack Guy, Luca Abraham
Front L-R Leo Lambert, Jamie Hunt, Charlie Burnham