Deb Eaglefield - County Ladies Vice Captain Elect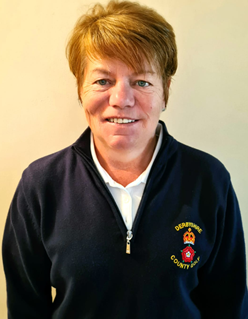 We are very pleased to announce that our Vice Captain for 2022 is Deb Eaglefield from Burton on Trent Golf Club. Deb has been a very welcome addition to Derbyshire County golf, having played against us for a number of years as a Staffordshire player. Deb is a very good golfer and a competitive match player. She has already earned the respect of her fellow Derbyshire team-mates. We are delighted that she has accepted the role and we know that she will be a real asset to Derbyshire Golf.
Many congratulations to Deb and on a personal level, I am really looking forward to working with her.
Mel Prime
Vice-Captain 2021