Derbyshire Internationals!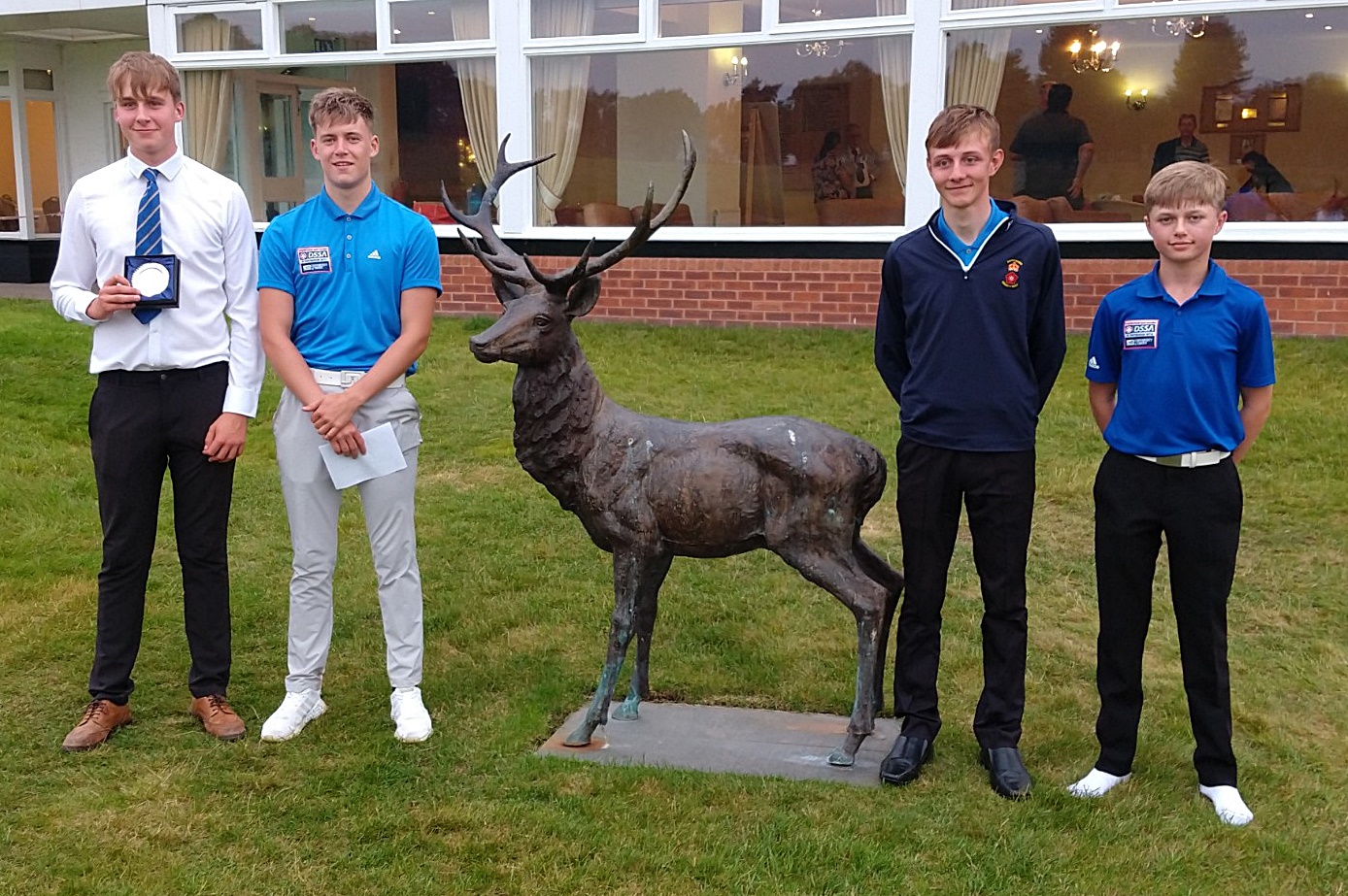 4 boys from Derbyshire qualified for these Championships through high placed finishes in the Midlands qualifying event at the end of May. We are delighted to say that all 4 finished high enough on Monday to be selected to represent their country in August and September. This is a record for Derbyshire and means we will have more playing in the Internationals than any other county in England – a credit to the players themselves but also the parents and coaching staff of all the youngsters concerned.
Sam Potter finished third with 75, 67, Dan Heaslip 7th with 76, 69 and Josh Ashton 9th with a pair of 73s. They will play against Scotland on 9th September at Irvine golf Club.
Henry Hayward, back from playing 72 holes in the Henry Cooper Junior Masters in Kent on the previous 3 days (and finishing 37th), battled his way to 74, 75 for 16th place and a cap against Wales at Luffenham Heath on August 26th
Boys scores from the link below
https://www.englishschoolsgolf.org/competition.php?compid=3834
Girls scores from this link
https://www.englishschoolsgolf.org/competition.php?compid=3833